Many of you knew me in my gluten-free heyday back in the 1990s and early 2000s, and wondered why I left the limelight. Now, comfortably retired with my husband Bryan in Park City, Utah (AKA Paradise), people are wondering why I'm jumping back in. Let me answer both questions ….
When I was first shoved into the deep end of the gluten-free pool, it wasn't because I wanted to be an author, speaker, or world-renowned expert on the gluten-free lifestyle and medical conditions that benefit. I was just being a mom. I had a child who had been sick for more than a year, and finally – FINALLY – we had not only a name for his condition, but what is essentially a "cure," or at least as close to one as you can get. The caveat is that no one – and I mean truly just about no one – knew what gluten was at the time. This was 1991, long before the internet, and there were literally no books on the subject. So I did what I had to do, and became an expert – became a big fish in what was then a teensy tiny sea, solely for the purpose of being able to raise my son in the healthiest way possible.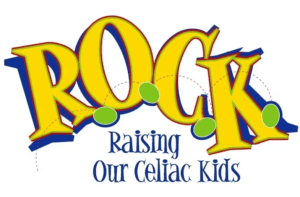 It was getting noisy out there
Several books and thousands of speaking engagements later, I found the world of gluten-free getting noisy – and filled with misinformation. The internet had begun to blossom, and bloggers began to dispense what was often bad advice.
My instinct was to shout louder – to explain that their facts were off, and that the diet was becoming misunderstood. But I realized that it would be futile. Bloggers, influencers, and young aspiring cookbook authors were using social media in a way that was unfamiliar to me (and that I had no interest in participating in) – so rather than fight, I retreated. Timing was good, as my husband Bryan and I had just started Sonic Boom Wellness, a software company providing digital corporate wellness, and it was requiring all of my time and attention. But I watched sadly from the sidelines as the lifestyle was mocked, promoted for being things it was not, and credibility for claims seemed to be less than an afterthought. My only choice was to go radio silent.
We sold our company, Sonic Boom Wellness, in 2021, and I took a hard look at where things had shaken out in the gluten-free world. There was less noise, but still a lot of enthusiasm. But most of what is out there is recipes. Cookbooks. I get it. The lifestyle is centered on food and eating, and I too have recipes and even entire cookbooks – but what about the facts? What about the science, the medical, the practical, psychological, social implications…raising kids?!? And where is the credibility? I read the credentials of these bloggers and "influencers," and find that many of them are recipe bloggers or maybe cookbook authors with very little else on their resume.
We need a credible voice – again
What seems to be missing today is a credible source for how to live – and love – this lifestyle. There are plenty of recipes out there, and I'll be providing a bunch of my own in my never-make-the-same-thing-twice-cuz-I-don't-follow-recipes style. But I want to help you understand more about why gluten causes issues, the hundreds of medical conditions that are affected by gluten, and the social and psychological challenges (and how to overcome them). Please let me know if there are subjects you want me to address. I've been doing this longer than many of you have been alive (dang, am I THAT old?!?), and my passion is to share what I've learned so that you don't have to face the challenges I did, and so you can be empowered with knowledge that gives you control of this lifestyle rather than the other way around.